Cai Yan, vice chairman of Jinhua CPPCC, came to Buyang for research
Source:BUYANG GROUP
Release time:2022-06-08
On June 8, Cai Yan, vice chairman of Jinhua CPPCC and other leaders came to Buyang Group for research and guidance. Hu Jihe, chairman of Yongkang CPPCC, Xu Buyun, chairman of Buyang Group, Xu Jingjun, member of Jinhua CPPCC and general manager of Buyang Group accompanied them to visit Buyang Science and Technology Museum, Buyang Big Data Center and Buyang 5G Smart Factory.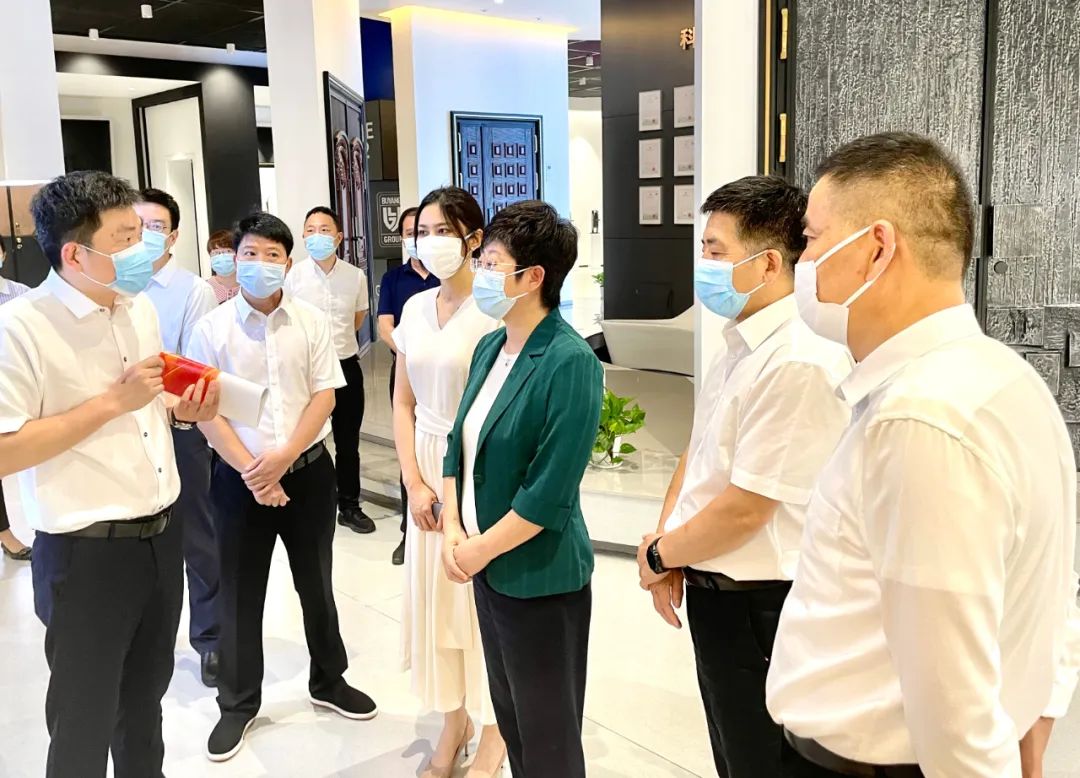 Under the introduction of Chairman Xu, Chairman Cai understood in detail the current production and operation, technological innovation and market strategic layout planning of Buyang, and praised and affirmed Buyang Group's deep plowing of the door industry over the years, focusing on the real economy and driving the economic development of Yongkang City. After hearing the introduction of the door culture and door story by Mr. Xu Jingjun, especially a door can be customized through the use of a variety of materials on the surface, he expressed his high recognition of Buyang's market demand control and product technology research and development innovation in recent years, and the establishment of Buyang's unique research and development route and corporate competitiveness.
Cai Yan stressed that the Yongkang CPPCC should continue to optimize the business environment, improve all-round enterprise service protection, members should give full play to their functional role, Buyang continue to grow stronger, do a good job of digital transformation, the idea is power, innovation to lead, responsibility to take charge, to become the leader of the hardware capital, hardware culture, the creator of advanced hardware, social honor and social responsibility to unify, to build "the world's hardware capital, quality and vitality of Yongkang" to create a strong synergy, promote the development of the cause of the CPPCC, and make new contributions to the economic and social development of Yongkang.